Cost-Effectiveness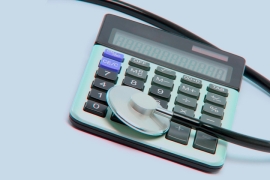 Cost-effective use of public money is one of the top priorities. However, there still remains a large potential for improving the efficiency and cost-effectiveness in the health and social services sectors.



In cooperation with our customers we back the following premises:
We support cost-effective working practices, but not saving oneself to death.
The available resources should be invested into real quality, which benefits the patient directly or indirectly.
The internal and comprehensive process optimization is the central key to unlocking potential cost savings and improving quality.
The competence and experience of our consultants supports responsible parties in their efforts to improve the cost-effectiveness of institutions and the entire health care system.
For more information on the subject of "Cost-effectiveness", contact: Dr. Gerhard Renner