Hospitals - Planning and Construction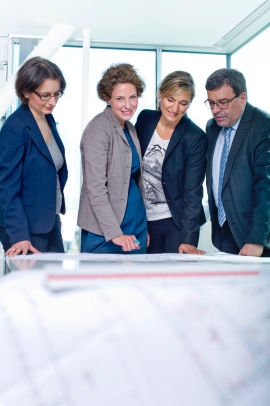 Important impact on the quality and costs during normal operation are established during the hospital planning stage. New construction, expansion and reconstruction provide an opportunity to actively shape the future of the hospital.

On the basis of the future scope of strategy (-> Hospital Strategy) together with a future-oriented company organization, it is possible to limit investment and follow-up costs and to provide a foundation for a high performance quality.
Our services, with regard to the construction of and reconstruction within hospitals, are based on experience with numerous projects in Austria as well as the EU and beyond.
Master plan: concept planning for hospitals
Operation planning
Feasibility studies
Taking into operation and relocation management
For more information on the subject of "Hospitals – Planning and Construction", contact: Mag. Rudolf Linzatti