Organization and Process Management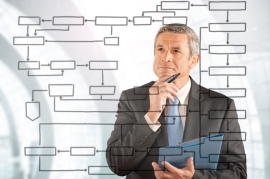 A central responsibility of hospital management is to reduce the high complexity of this multiprofessional organization of experts. Transparent processes with clear responsibilities are often the central theme of the consultation. The result is interprofessional and interdepartmental cooperation, as well as a common orientation towards the needs of the patients and the requirements of the organization.
Professional process management requires an extensive knowledge of the processes and requirements of the various professions within the hospital. Successful innovation can only take place if the management and employees are appropriately involved and supported. Our consultants provide their broad expertise and consultant compentency, in cooperation with the responsible parties within the hospital, to achieve this goal.
For more information on the subject of "Organization and Process Management", contact: Mag.(FH) Ulrike Tabery, Mag. Petra Herzog