Strategy and Control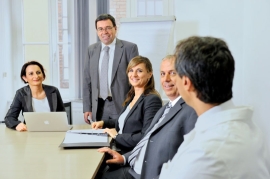 Clear and widely accepted goals provide orientation and pooled energies.
The responsibility of management is to define such goals and to guide the organization and the employees towards these goals. We support the management, employees and other stakeholders in these effors.
The development and expansion of medical specialties and competency centers, the implementation of projects involving integrated care, as well as the cooperation between service providers from different areas, can strengthen the positioning of the organization, reduce costs and to better coordinate services and demand.